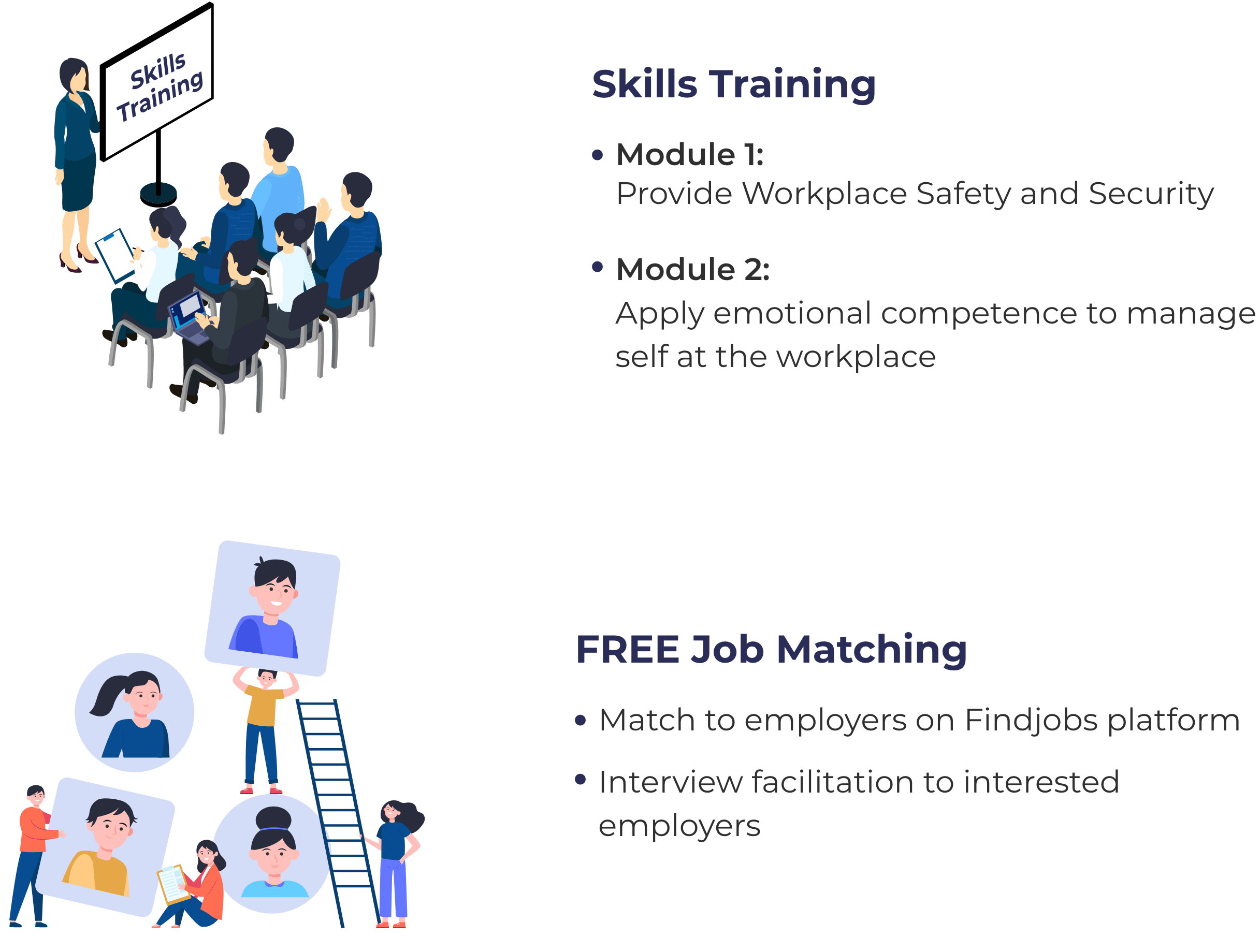 About Train + Match Program
A collaboration between FindJobs and Compas to get you ready for a new job for free.
Learn nationally recognized skills. Upon training, get a match to available jobs through the Findjobs employer's platform.
Available jobs that cover F&B, Retail, Logistics, Cleaning, and Manufacturing Sectors.
Only need to attend 2 trainings (total of 4 days with meals included) + Pass 2 assessments and you are ready to go for job interviews.
Using your SkillsFuture credit to pay for the NETT course fees after government funding.
Notes:
* Interview invitation is not guaranteed for all learners and is subjected to the candidate's suitability.
* Some learners may be invited for more than ONE interview by different companies.
* Only applicable for Singaporeans
Let us Train & Job Match for you now